Sponsor Value with Participatory Sports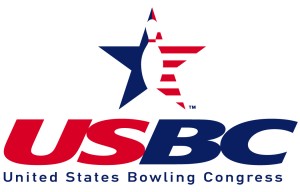 Banking and credit card sponsors are a standard part of the industry, and one that makes a lot of sense. Sporting events provide a great opportunity to reach a large, passionate audience, and affinity-based credit cards that feature a favorite teams logo and offer special team rewards can be a easy sell to these fans. However, what about sports outside of the typical big four (or five, if you include soccer)? There are opportunities for sponsors to connect with the same type of passion and affinity through participation sports on the local level.
The United States Bowling Congress (USBC) and Nationwide Bank have done just that with the largest, most popular participation sport in the country. Yes, bowling is that huge, with over 69 million bowlers and a $10 billion annual impact on the economy (I don't know about you, but I was shocked when I saw those numbers).
Using the same logic as the traditional team/league affinity credit card programs, Nationwide's partnership with USBC will provide card holders a credit on their membership renewal (which can be set to automatically renew, helping USBC's membership efforts) and bonus rewards from USBC-related merchants and purchases. USBC members will benefit from these card features, while Nationwide will benefit from the expected increase in card owners, related revenue and increased brand value. Based on that large number of bowlers in this country and their increasing level of participation (up 4% from last year), this is a great audience for Nationwide to connect with.
This same model can easily be applied to other participation sports and with sponsors in various industry segments. I enjoy seeing all the ways that these types of corporate partnerships can be positive for everyone involved, from the partner to the property and down to the individual consumers.