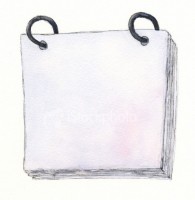 If you feel a little extra gloomy or tired today, there's a good reason for it. Today is historically the most boring days of the sports year (in the U.S. at least). It's the last day of the all-star break, so no baseball games. Hockey, basketball and football are out of season. Normally there aren't even any soccer games, although there is one lone MLS game tonight. There's technically a tennis tournament going on, but most top players take this month off.
Recognizing that there's nothing on the schedule today, this means there is an opportunity for some sports-entity to step forward and get attention that they might not be able to get on another day of the year. There are so many sports-crazed consumers in this country, that it almost doesn't matter what sport is involved. With no other options available, there will be interest.
Here are a couple of off-the-cuff ideas:
A non-PPV UFC or other MMA event with a couple of top-tier fighters involved
A made-for-TV, one-day action sports competition
A soccer "friendly" featuring the U.S. national team (tough in World Cup years)
The debut of this year's 2010 World Series of Poker TV coverage (currently finishing up in Las Vegas)
A one-hour special featuring a top free agent's contract decision (relax, I'm kidding!)
The point is, there is this wide-open day on the calendar for some entity to get a lot of unhindered attention. Who's going to step up and fill our empty sports day? If you have an idea, leave a comment below!
Thanks to Sean O'Hara for reminding me of this opportunity in his LinkedIn update from this morning (" Special day in sports today as it comes and goes so quickly each year. Surprised no brand/sport has tried to capitalize on it.")