Friday Newsbites – June 25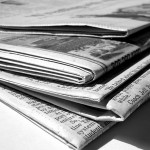 After a hectic couple of weeks, I need to ramp up my writing again. So let's get it started today with some links and recaps of some interesting sports business stories from the past couple of days.
Brits May Challenge Visa's 2010 Olympics Exclusivity – Marc Perton, The Consumerist (thanks to @khuda1 for the link)
As one the highest level sponsors of the Olympics, Visa has benefited not only from the traditional sponsorship elements, but also complete exclusivity for any credit card purchases made at the Games. The Office of Fair Trading in Great Britain has some issues with this, as it restricts commerce and hinders open competition in the marketplace. This reminds me a bit of beer and beverage sponsorships here in the United States. In order to not restrict competition, the pouring rights for a particular stadium cannot be directly tied to a sponsorship for that company. This is definitely a story to watch for the 2010 (and future) Olympics. If this aspect of the sponsorship is overturned, does the sponsorship hold the same value to Visa? And would they still be required to pay the full cost of their deal?
How Much Will Hayward Cost the Pacers? – Darren Rovell, CNBC
It was almost the "perfect" scenario for the Indiana Pacers. They were one pick away from being able to take their hometown hero Gordon Hayward in the 2010 NBA Draft, until the Jazz swooped in and selected him. This could have been one of those unique opportunities where a team could have made a draft decision (outside of the top 2-3 picks) that fits the team on the court and would provide an immediate lift to ticket sales off the court. Darren Rovell reminds us of other past situations where some teams have made picks with too much focus on the revenue side (the Charlotte Bobcats picking two UNC players in 2005) and where other teams looked past the short-term revenue lift and stuck to their on-field preferences (Houston Texans passing over Vince Young and the same Pacers selecting Reggie Miller over Steve Alford).
Old Navy co-sponsors Coney Island hot-dog contest – Adrianne Pasquarelli, Crain's New York
Hot dog eating may not be viewed as a sport, but competitive eating has grown in popularity over the past few years, with more media coverage, attendees, and revenue. The Coney Island competition is the biggest event that Major League Eating runs, and through their partnership with Old Navy, they have created two new revenue streams: the sponsorship itself and jersey sales. That's right, you can buy an official jersey for a hot-dog eating competition. But don't laugh – as the article points out, over  1 million people tuned in to watch last year's event, with another 35,000 people attending it live.