Ambushed… FIFA Cracks Down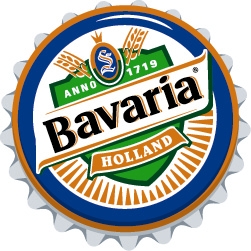 According to Wikipedia, 'Ambush marketing' is defined as 'a marketing campaign that takes place around an event but does not involve payment of a sponsorship fee to this event.' In South Africa, ambush marketing is a crime. Or more specifically one can violate the 'Contravention of Merchandise Marks Act.'
On Monday, Denmark and the Netherlands squared off in the World Cup, with the Dutch taking a 2-0 win. Prior to the game, a group of 30+ women entered the game with red and white outfits… skirts, sweaters and scarves. Not long after getting to their seats, they started disrobing, until all 30+ ended up with the same orange dress on, bearing the name of a Dutch brewery – Bavaria. All the women were rounded up and questioned, with two being charged and arrested.
Budweiser is the official FIFA sponsor, but in protecting its marks, did they just draw MORE attention to this marketing stunt? My initial thought was that this was an independent group of women that just wanted to show their bodies team loyalty, but when I saw the video of what they wore into the game, I started to become suspicious that they knew they might not have gotten if they were just wearing the orange dresses. Bavaria is said to be helping the women, insisting that these were promotional items that many other women wore that day.
Ambush marketing is a continuing concern for many large sports events. We heard much about the USOCs many rules for athletes and their non-Olympic sponsors. FIFA is no different. They alledgedly sent out hundreds of letters to Federations, governmental organizations and companies warning them about infringing on the rights of official sponsors of the World Cup. Whether or not Bavaria knowingly infringed on those rights, the fact remains that had FIFA not rounded up all the women, and had South African authorities not pressed charges, this would be a non-story.
Which brings me to my question. What is the best way for organizations to handle ambush marketing? Filing lawsuits and in this case removing ticket-holding fans from the game seems to be counter-productive. The offending brand has gotten more publicity than they would have gotten from 30+ orange-dress wearing fans. My guess is that less than 1,000 people would have seen the group, seen the logo on the dresses, AND remembered what the brand was. Now it is an international story.
My suggestion would be to gather information and evidence, but wait to file any lawsuits until well after the tournament is over. Right now, there is an enormous amount of media attention focused on South Africa. Little will go unnoticed there, so why not wait until after the Final, when journalists have returned to their home countries, the thousands of tourists have dispersed, and it's possible that getting restitution would not become an international story.
What do you think? Did FIFA/South Africa handle this situation well? Was there anything they should have done differently? How should sporting events handle these issues in the future so as not to bring even more attention to suspected brands?