Conference Expansion Recap and Chat Preview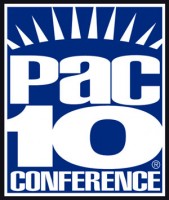 I have a major announcement: The Business Of Sports is going to expand to a 16 blog network, complete with a championship blog-off (presenting sponsor TBD) and a 7-year, multi-billion dollar television contract with ESPN 3.
OK, so none of that is true, but it seems like every college sports conference out there has some form of expansion (or in other cases, survival) plan being pursued. Here's a quick reference list by conference of where everything stands (from what I've been able to put together, with a little opinion thrown in).  Consider this a primer for tomorrow's hour-long SportsBiz Live Chat on the topic of college athletics and conference expansion taking place right here on the blog at 2PM EDT (11AM PDT). Users can log in up to 15 minutes before the chat starts.
ACC
Mode:  Survive – Already has a championship game, but is a rumored target of future SEC expansion.
Targets:  None currently, may go after "former" Big East teams if they lose teams to the Big Ten.
Outlook:  Fairly safe – Not so strong in football, but strong east coast presence and basketball backbone insure some security.
Big East
Mode:  Survive – Already been pilfered once by ACC, currently targeted by Big Ten.
Targets:  If they lose Rutgers, Pitt or others, they will probably try to target Conference USA or A-10 schools to fill out the gaps.
Outlook:  Danger – Already considered the weakest of the "Big 6," they are stuck playing the Big Ten waiting game to learn their fate.
Big Ten
Mode:  Expand – Needs 1 team at a minimum to get a championship game, but wants to create a larger 14 or 16 team conference to generate more media revenue through the Big Ten Network.
Targets:  Notre Dame, Texas, Missouri, Nebraska, Rutgers, Pittsburgh – maybe others.
Outlook:  Growing – The Big Ten is going to expand – the only question is who and when. It would be very hard for any school offered a spot to turn down Big Ten Network money.
Big 12
Mode:  Survive/Merge – Facing a "hostile takeover" by the Pac-10 on one end and Big Ten expansion efforts on the other.
Targets:  None – best bet may be to negotiate a "merger" with Pac-10 if they feel that schools will abandon ship.
Outlook:  Unknown – The Big 12 is a strong conference, but doesn't generate the revenue of the Big Ten or Pac-10. Will their schools chase the money?
Pac-10
Mode:  Expand – The big newsmaker of the past week, targeting almost half of the current Big 12 schools to try and make a 16 team power conference.
Targets:  Texas, Texas A&M, Texas Tech, Oklahoma, Oklahoma State, Colorado (maybe Baylor).
Outlook:  Growing – The Pac-10 has taken the reigns in the expansion charge. They could be the biggest conference player in college sports from this.
SEC
Mode:  Status Quo – For now, the SEC is sitting back and waiting. They have their 12 team conference with championship game. After the Pac-10 and Big Ten finish, they may decide to pluck 4 schools from the ACC or Big East.
Targets:  None at this time. Potential future targets (if the Pac-10 and Big Ten do expand) would include any southeast ACC or Big East schools.
Outlook:  Safe – The SEC is already the most powerful football conference in college sports. Whether that changes will depend on the Pac-10 and Big Ten.
MWC
Mode:  Sit and Wait – Conference will survive, now that the Pac-10 has moved on to target Big 12 schools instead of Utah, Air Force and TCU.
Targets:  None for now – Previously targeted Boise State when discussing their own expansion, which has been at least temporarily dismissed.
Outlook:  Safe – The MWC looks to be fine, but if the power shifts even further to the top 4 or 6 conferences, they could have long term problems.
Conference USA
Mode:  Survive – Not exactly a strong conference to start, they've already had one round of their top schools taken by the last Big East expansion.
Targets:  None – A small chance they could bring in leftover schools from another conference that loses some, but its unlikely.
Outlook:  Danger – While they may seem ok in the short term, they're strongest schools could easily be plucked in a 2nd round of expansion.