Tweets from Blogs With Balls 3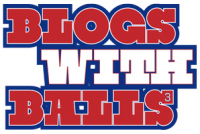 The 3rd edition of the Blogs With Balls sports bloggers conference is taking place this weekend in Chicago. Unfortunately, I couldn't get out there for the weekend, but you and I can both follow the conversations going on via the Twitter hashtag #bwb3 by scrolling through the list below.
I hope you find the tweets informative – at a minimum, they'll definitely be entertaining!