The Business of Sports Awards – And the Winners are…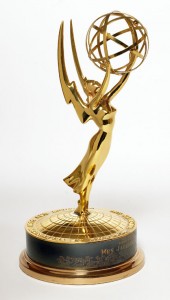 After much tough deliberation and discussions with other trusted peers, I'm excited to announce the winners for the inaugural The Business of Sports Awards.
Best Sports Business Blog
Winner: SportsBiz with Darren Rovell – I think it goes without saying that Darren's in-depth coverage and insight into the sports industry is an invaluable resource for all of us. A steady stream of information with a great balance of news, opinions and strategy across a wide range of sports business topics.
Runner-up: Partnership Activation – Tremendous work by Brian Gainor in consistently seeking out and sharing the best practices in sports sponsorship, activation and marketing tactics. His site is a must-read for any sports marketer.
Best Sports Business Twitter Account
Winner: Kathleen Hessert (@kathleenhessert) – Kathleen consistently shares great ideas and valuable perspective with her use of Twitter, with a special focus on the social media side of the business. Her coverage of multiple conferences throughout the year allows us all to learn from those events as if we were there with her.
Runner-up: Maury Brown (@bizballmaury) – Maury was one of the first to start sharing sports business content via social channels, specifically his blog network, and his Twitter account is a great extension of that, blending his personality with valuable sports business content, especially on the baseball side of the industry.
Best Sports Business Content – Company
Winner: Sports Business Journal – Sports business is their business, and they do a great job of it. I love that they've expanded a lot into the social media space over the past year as a way to complement their pay product (the magazine and daily). Hopefully they will extend to more free content in the future.
Runner-up: IEG – Their sponsorship blog always provides great perspective and in-depth expertise on that aspect of the industry, and their Twitter line-up is constantly contributing to and interacting with the online community.
Best Sports Business Up and Comer
Winner: Peter V. Amador – I only discovered Peter's work recently, but it's clear he's headed for great things. As a current sport management grad student, his blog is already providing tremendous perspective and insight. Definitely someone to keep an eye on!
Runner-up: Ash Read – Also featured as a Rising Star by Partnership Activation, Ash regularly contributes great content on social media and fan interaction on multiple sites. Already a co-founder of a grassroots sports marketing company, Ash has a great road ahead of him.
Best Alternative Sports Business Content
Winner: Sports Business Radio – Their weekly radio show and podcast consistently provides entertaining and educational content about a wide range of sports business topics. In particular, they bring in a steady stream of top-level executives as guests, giving us the opportunity to hear from people that know the industry the best.
Runner-up: The Row Show – They've only been around for a year, but their content is outstanding, in both the content and production value. They are on top of the latest trends in how technology can be used for sales and marketing in the sports world, and they provide a great balance of discussing current events and sharing best practices and useful tips.
People's Choice – Sports Business Social Media Contributor of the Year
Winner: Lewis Howes – The people have spoken (433 total voters) and with 43% of the vote (185 votes), Lewis Howes is the winner of the People's Choice – Sports Business Social Media Contributor of the Year. I can't say I'm surprised – Lewis does a great job across several social media channels, particularly through his Sports Networker blog, Twitter and LinkedIn.
Runner-up: Brian Gainor – Also runner-up for Best Sports Business Blog, Brian consistently uses multiple social media channels (blog, Twitter, LinkedIn, YouTube and more) to share his industry knowledge with all of us. Brian came in 2nd with 28% of the vote (120 votes).
Thank you to everyone who sent in nominations and voted in the People's Choice poll. This process was a lot tougher than I imagined it would be with so many great sports business contributors out there. And of course, congratulations to all of our winners. I will figure out some type of prize/certificate/something to send to all of you that you can keep and cherish forever!