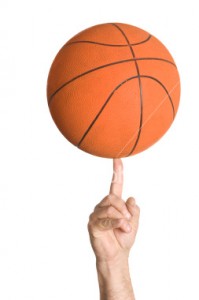 Let me throw some numbers at you: 68 (teams), 14 (years), 10.8 (billion dollars).
The NCAA announced today that the 2011 Men's basketball tournament will expand not to 96 teams, not to 80 teams, but to 68 teams, an increase of just three over the 2010 tournament. Last Friday, during our live chat here on this site, we had an in-depth discussion about what expansion might mean to March Madness. At the time, it seemed like 96 was going to be the magic number. There was a consensus that expansion on that large a scale was a huge mistake for the NCAA.
There were many issues with that kind of expansion: watering down of the competition, the perception that the NCAA was only concerned about money, and the increase in missed class time for the student athletes were the three major ones.
By only adding three additional bids, the NCAA seems to have found a win-win situation. They sign CBS and Turner Broadcasting to a new 14-year, $10.8 billion deal, appease a couple mid-major leagues who feel they deserve multiple bids, and keep their reputation as the guardians of student-athletes. Well-played by the team in Indianapolis, and I don't mean Butler.
Think of it this way: the NCAA increased the field by less than 5%, but their TV deal went from being worth $545.45 million per year to $771.43 million. An increase of over 41%.
For many basketball fans, the best news out of all this is the fact that every single tournament game will be show live. Through a combination of channels – CBS, TBS, TNT and truTV – everyone will get to see the games they want to see. While March Madness On Demand served me well this year, I am already excited about being able to watch my alma mater next year in HD.
All-in-all, it seems that the NCAA avoided a public relations nightmare – did anyone read the transcript of John Feinstein's back-and-forth with the NCAAs senior VP Greg Shaheen about missed class time for the student athletes? That is just a taste of what the NCAA would have had to fight if they had expanded to 96.
But in the end, it seems that 68 is the new magic number. Who do you think will be the first 17-seed ever?