Updates from The Business of Sports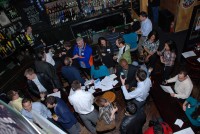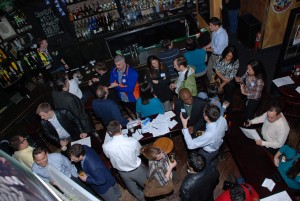 I have a few quick announcements to share with our readers.
– Our next New York sports business networking event is scheduled for Wednesday, May 5 from 6:30 to 9:30 PM. As always, the event is free to attend. Our only rule is no resumes – bring plenty of business cards and good conversation. We had over 150 attendees at our last event, so you don't want to miss it if you're in the area. You can click here for all of the event details and to complete the RSVP form. Please share this with any friends or colleagues that would be interested in attending. We are still working on the final details for a Phoenix networking event and I'll announce that here once it is all settled.
– We will bring back our SportsBiz Live Chat this Friday at 1PM EST (10AM PST). The chat will be right on the front page of the blog, so you can't miss it! Thank you to Amanda Miller for her help in organizing and moderating this Friday's chat.
– Nominations for the Inaugural "The Business of Sports" awards end on Thursday and the finalists will be announced on Friday. You can click here for the full list of categories and a link to the nomination form.
– I am still hoping to launch a weekly (or bi-weekly) email newsletter in the near future. Click here to make sure you're on the list!
– Finally, I am in need of 1-2 virtual interns to help with some of the various marketing and social media initiatives that help keep the site going and growing. If you know someone that's interested, please tell them to visit www.thebusinessofsports.com/extras/internships/ for all of the details.
Thank you for your continued support of the blog.