Men and Women Were Not Created Equal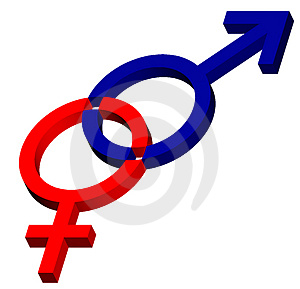 An interesting article from flipcollective.com by Paul Shirley (former NBA player) that I read earlier this week got me thinking about the differences between men's and women's basketball. Paul focused on the differences in athleticism and how enjoyable the games are, but I've been thinking more about the cold hard cash.
The men's championship game drew 71,298 fans in an NFL stadium, while the women's game (UConn over Stanford) drew 'just' 22,936 in the Alamodome. Beyond that, over 48 million people saw at least some part of Duke squeaking by Butler for their fourth national championship. According to an analysis of the 2008-09 championships, men's basketball netted the NCAA $32 million, while the women's championship cost over $7.5 million.
Geno Auriemma (UConn's coach) hasn't gotten a call from a men's program about an open head coaching position in four years. He's obviously coaching at a very high level: his team hasn't lost in two years, and they are just 10 wins away from tying the hallowed wins record in all of college basketball – UCLA's 88 in a row, yet for some reason, ADs aren't looking at him as a candidate for their men's teams.
So what does this mean from a business standpoint? There are obviously more fans for the men's product then there are for the women's, but are they all equally as invested? My gut tells me women's fans have a stronger connection to their team… maybe not just the name on the front of the jerseys, but to the players wearing them.
This gives teams and their sponsors a unique opportunity to connect with fans. A sincere, distinctive 'voice' in social media goes a long way towards building a rapport with fans. Passionate fans are happy to provide feedback and ideas to those brands that ask. I wasn't able to find an obvious Twitter account for either of the Stanford or UConn women's basketball teams, so I'd suggest to them to capitalize on their recent success and get that started. Use players to guest tweet, guest blog, tape short videos, thank fans, and maybe show some behind the scenes footage of their trip to the Final Four.
Don't get me wrong, the men's teams can do these kinds of things too, but a lot of men's Division I teams are doing just fine without those initiatives. Does anyone really think Duke's team lost $2 million last year? Social media is an avenue where sponsors can utilize the popularity AND gender of the team they sponsor to make a better connection with fans. Better than that 3′ x 8′ banner hanging in the concourse, and better than the flyer they hand fans as they are walking out the door.
The Phoenix Mercury drew a lot of attention when they signed LifeLock as their front-of-jersey sponsor. They are the first major professional league to monetize that ad space, not counting soccer, where the practice is standard. The men's leagues aren't quite ready to go there… yet.
So, what do you think is the biggest opportunity out there for women's sports? Am I wrong? Do men and women have the same opportunities here? Do their fans react to the same messages?