Guest Post: IEG Sponsorship Conference Recap Part 2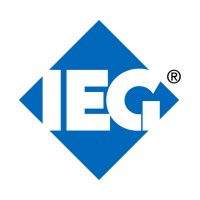 Today's post is courtesy of guest blogger Mike Mahoney. Make sure to check out Part 1 from Monday.

What is it like to attend IEG's annual sponsorship conference? Is it right for you?
IEG2010 was a perfect mix of presentations, Interactive roundtables, tradeshow booth visits, group networking, and 1 on 1 meetings facilitated by IEG. The conference started with sessions on Sunday afternoon and ran through Wednesday afternoon. The daily schedule was packed from 7:30 a.m. when the networking breakfasts would begin until the evening receptions ended. If there was food being served it meant there was the ability to network with colleagues in the room. IEG helps by setting up industry or category tables at which to break bread.
Before I went to Chicago, I heard from a few previous attendees that the return on the conference was not great because they did not close enough prospects from the event. If this is your only goal, it's unlikely you'll go back to the conference. I witnessed several large sponsors get hammered with business cards and proposals from property sellers after their sessions. I understand many properties never get this type of audience and they were determined to get in front of these sponsorship buyers. But to me, this is the wrong tact to take. These presenters just laid out how they buy sponsorships in their presentation. Take that information back, decide if you can create an offer to match what they are looking for and then re-connect. Next, use that information to take a strategic approach on ten other prospects that are already on your list back home. That is where your ROI will come from. If we cause sponsors to have a bad experience here by making them feel like bait in a shark tank, why will they come back and share how to get their business?
I arrived at the conference knowing direct sales were not my number one goal. I wanted to meet colleagues, learn best practices, and how to help measure their return on sponsorship (or as I learned at IEG2010 – return on activation). I believe I met this objective and the conference will have a significant ROI for my organization over the next 12 months. Let your ROI come from how you sell in your market, not at the conference. And as far as conference etiquette goes, when there are 250 people in a ballroom you should not ask a question where the answer will only be relevant to one person (i.e. you). I heard "Why don't you sponsor my event?" and I heard it more than once. I am pretty sure the sponsor does not appreciate being put on the spot and I know 248 other folks don't become raving fans either.
One of the great aspects of the conference was having IEG set up 1-on-1 meetings, or speed sponsor dating. Properties could request a sponsor category and then IEG would match you up with one of their "Sponsors in Residence" who was attending. My scheduled appointment was with a sponsor that my company just started purchasing IT products from. I took an email from my IT director saying how we loved their service and how much he planned to buy. I thought this would be a great starting part of discussion. I also did not want to present to the client but get to know them for future conversations. It turns out my contact took ill, but IEG found me another open appointment with a sponsor so I took that meeting instead.
So if you want to learn best practices from other great sponsorship professionals and see the real research and case studies that explain where the sponsorship industry is headed, IEG's next conference will be for you. Make friends while you are there, and make sales calls when you get back to the office.
Mike Mahoney is a sponsorship sales executive based out of Charlotte, NC with 5+ years of sponsorship sales experience. Prior to selling in the sports world he worked in major account sales at FedEx and SAP. Mike believes in the power of CRM and loves social media. You can follow him on Twitter (@mmahoney13) or find him on LinkedIn.