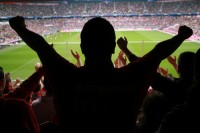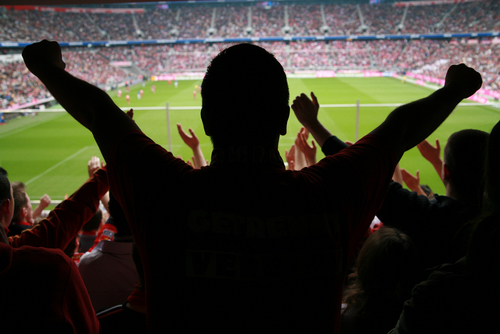 Normally I don't like to just directly publish press releases that I receive (I'm on several lists now), but this one caught my attention, and I think you will all find it quite interesting. It came from Robert Passikoff, Founder and President of Brand Keys, Inc.
"After years in the #2 spot, Major League Baseball is now tied with the National Football League with the "most loyal fans," according to the 15th annual 2010 Brand Keys Sports Loyalty Index,® a survey which helps professional sports teams increase broadcast, ticket and merchandise revenues by providing loyalty rankings and fan diagnostics in their home and national markets.
2010 League Rankings
NFL/MLB
NBA
NHL
"The Sports Loyalty Engagement Index gives an apples-to-apples comparison of the intensity with which fans support professional sport leagues and their home team vs. the corresponding values for the fans of other teams in the market," said Robert Passikoff, president of New York-based Brand Keys, Inc. a leading brand and customer loyalty consultancy.
"These insights allow leagues and teams to identify areas that need strategic reinforcement. Done correctly, an increase in broadcast viewership, merchandise purchase, and ticket revenue will follow, and happier fans. Everybody loves a winner, but it's important to note that win/loss ratios do not entirely govern fan loyalty," noted Brand Keys' Passikoff.
Fan loyalty is driven in four ways:
Pure Entertainment – How well a team does, but more importantly, how exciting is their play?
Authenticity – How well they play as a team. New stadia can help on this driver. Oftentimes, so can a new Manager.
Fan Bonding – Are players respected and admired?
History and Tradition – Is the game and the team part of a fan's and a community's rituals, institutions and beliefs?
The top-5 teams in each league in terms of fan loyalty for 2010:
National Basketball Association:

San Antonio Spurs
Boston Celtics
Phoenix Suns
Dallas Mavericks/Detroit Pistons
Utah Jazz

National Football League:

Indianapolis Colts
New England Patriots
Pittsburgh Steelers
Tennessee Titans
New York Jets

National Hockey League:

Detroit Red Wings
Philadelphia Flyers
San Jose Sharks
New Jersey Devils
Boston Bruins

Major League Baseball:

Boston Red Sox
New York Yankees
Philadelphia Phillies
Anaheim Angels/Los Angeles Dodgers
Minnesota Twins/Milwaukee Brewers
Top Gainers: Teams with the largest growth in fan loyalty include the Portland Trail Blazers and Oklahoma City Thunder in the NBA (both up five positions), the New Orleans Saints (+6) and the Minnesota Vikings (+5) in the NFL, and the Colorado Rockies and Minnesota Twins in MLB, both up 4 positions. In the National Hockey League no team moved up more than one position, although many moved down as many as 4 rankings. A list of the bottom-5 teams with lowest fan loyalty in each league can be found at www.brandkeys.com/awards/sports.cfm
Methodology:  The Brand Keys Sports Fan Loyalty Index is an outgrowth of Brand Keys' specialization in measuring customer loyalty that began with work for the National Football League in the mid-90's. Interviews are conducted by telephone and in-person (to account for cell phone-only fans) includes 150+ local fans for each professional sports team in the four major leagues. Participants self- select a preference for a particular league and then indicate an allegiance to the local team being evaluated. The methodology identifies the four drivers of fan loyalty and rates each team on each of the drivers. The respondents are also asked to rate the sports leagues that they're interested in on an overall basis.
"Since overall league and team rankings correlate very highly with TV viewership and sales of licensed merchandise, rankings can be influenced depending upon how loyalty drivers are addressed and managed," said Passikoff. "It's critical that marketers do accurate scouting regarding the strategic game they intend to play with their fans because today, when it comes to loyalty, there are no free-agent fans!"