Guest Post: IEG Sponsorship Conference Recap Part 1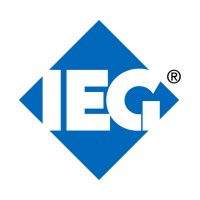 Today's post is courtesy of guest blogger Mike Mahoney. Check back later this week for Part 2!

I attended IEG's 2010 Sponsorship Conference Themed – "Unbound" last week, and Russell asked me for my key takeaways, especially ones that could not fit under 140 characters. This was my first time at IEG's annual conference, and that was true for many I met this week. The theme was brought home in the keynote and across many sessions. "Unbound" really stood for being creative and thinking way outside the box. The best example of this is clearly Red Bull. Red Bull is a brand, yet they have become a property by creating their own events. They now have over 150 a year where they sponsor themselves which gives them total control of the consumer and brand experience. Red Bull wants to be inserted in the action, ex. Shaun White's secret snow park and the content and press that spun off from that truly unique idea.
Theme two was measurement; this is IEG's core competency. I walked away clearly feeling brands can and should measure the impact of sponsorship, but you need the objectives outlined and the measurement plan in place before you start. Feel free to take baby steps and measure only Business to Business sales or do basic surveys about your brand before during and after the sponsorship. Another great measurement comment was that you really measure activation, not sponsorship. Coke in conjunction with their sponsorship of the Houston Rodeo tried multiple activation strategies with the same sponsorship across five different retailers and found that one with grocery chain HEB was the most effective with a 288% increase in sales, year over year. I personally feel to measure sponsorship ROI, the real data will exist within the sponsor's accounting system most of the time with sales lift or other measurements, but properties should help ensure the tactics used with sponsorship will help the bottom line of the customer.
Topic three was activation and the buzzword bingo word of the day was "integrated." It really means a 360 degree view of all possible channels and platforms to get the sponsor's message across. Great integrated sponsorship examples included Taco Bell's, 'Steal a Base, Steal a Taco" campaign ran by Inter-Sport. They used television, print, radio, PR and Internet to drive folks into Taco Bell for a free taco once a base was stolen in the World Series. QuickTrip, a convenience store chain, said all of their sponsorships must contain a digital component that will help build their database of customers they can market to in other ways and they are seeing those campaigns resulting in more in-store purchases by their "fans".
The fourth focus of the event was really for properties and how to sell sponsorship in these economic times. I hosted a pair of roundtables entitled "Developing additional benefits to attract new sponsors." These roundtables were attended by 20+ properties and offered an interactive discussion that I moderated. Great success stories of adding value to retain or gain new sponsors included the Redskins Powerboard (a digital content dashboard sponsored by Comcast) and Spevco's Dallas Cowboys mobile Hall of Fame which can travel around to various Cowboys' sponsors to drive store traffic. I am also proud to learn that nearly every property attending of every size is creating custom sponsorships. The Platinum, Gold and Silver sponsorships are going the way of the Apatosaurus.
Social media came up in quite a few sessions but it still seemed somewhat mysterious and I did not hear great success stories, but a promising session by Frito-Lay had to be cancelled at the last minute. There was a valuable roundtable on the legal issues of social media contests and promotions by Winston and Strawn LLP with a handbook takeaway that I will refer to many times over the next year. Perhaps I'll have to submit our case study with Allen Tate and our first two Twitter/Digital promotions in 2009 for the 2011 conference.
Later this week in Part 2, I'll have thoughts on how the conference ran, who should attend, suggestions for improvement and if I think I will be able to make the investment pay off for my company and how you should it expect to pay off for yours.
Mike Mahoney is a sponsorship sales executive based out of Charlotte, NC with 5+ years of sponsorship sales experience. Prior to selling in the sports world he worked in major account sales at FedEx and SAP. Mike believes in the power of CRM and loves social media. You can follow him on Twitter (@mmahoney13) or find him on LinkedIn.