Nice Work from the Buffalo Bills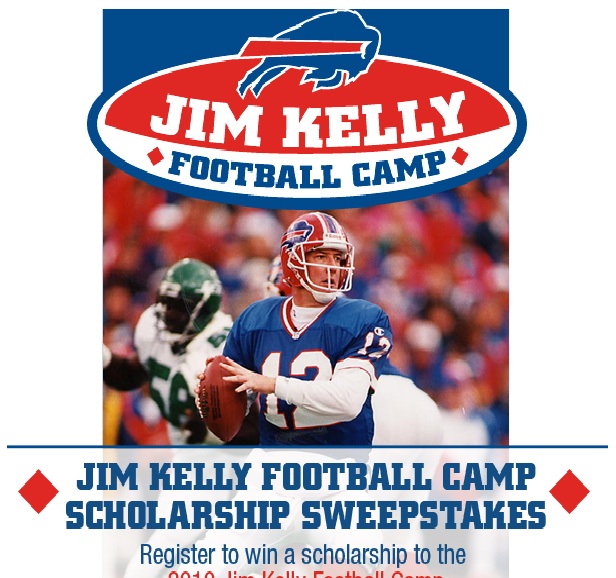 Last week, Pro Football Talk reported that the Buffalo Bills were taking some heat from fans for a season ticket renewal flyer that featured their punter Brian Moorman kicking from his own endzone (you can see the picture here on Deadspin). Well since that story, I've seen two excellent marketing and community relations campaigns that the Bills have come out with, so let's take a moment to highlight the good stuff.
First is the Jim Kelly Football Camp Scholarship Sweepstakes. I love to see items like this where organizations provide an opportunity for people to take part in unique experiences, especially for younger fans. This is one of the reasons I really love what the Arizona Diamondbacks do every year with their season ticket scholarship program. It doesn't take much effort on the organization's part to extend these types of offers, and the value they provide those who participate is immeasurable.
The other campaign currently running is their "Bills All-Time Draft Picks and Draft Day Challenge" contest and micro-site. You can check out the site at http://www.channel1media.com/billsdraft/. This is a great way to build excitement about the team in the month leading up to the  NFL draft. There is a nice montage video of past draft picks that does a good job building on the nostalgia of past Bills superstars, and the site lets fans rank the team's 10 best draft picks. This look back then transitions nicely to the question of what future Bills star they will select with their first pick this year, which fans are encouraged to try and predict. Both elements of the site offer prizes tied to the team's past and future draft picks. In addition the site also offers valuable sponsorship inventory, with the All-Time Picks presented by Bud Light and the Draft Day Challenge presented by M&T Bank.
Nice work by the Buffalo Bills on both campaigns.