Thank You Atlanta and Dallas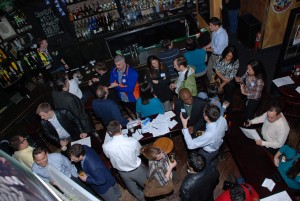 Just wanted to post a quick thank you to everyone that helped with this week's networking events!
Atlanta: Thanks to our organizers J.W. Cannon (ING), Aldo Kafie (Octagon) and Jenny Schmitt (CloudSpark). Also, thank you to Becky Rentz who took some great pictures during the event. Click here to view them.
Dallas: Thanks to our organizer Walker Simmons (Learfield Sports).
From the feedback I've heard, both events were quite successful. For our 2nd time in Atlanta, we had around 75 attendees and for our first get together in Dallas we had almost 50. Thank you to everyone who attended, and if you enjoyed the events, make sure to pass the word around to others!