Networking Opportunities This Week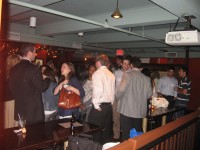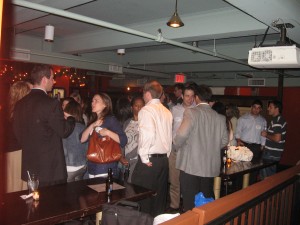 I wanted to remind everyone that there are two sports business networking events scheduled for this week.
Our 2nd Atlanta event is tomorrow, Wednesday, March 10 from 5:30 to 8:00 PM at Meehan's Public House in Sandy Springs. Click here for full details and to RSVP. We already have over 75 responses, so this should be a great follow-up to our first Atlanta event from late last year. Special thanks to J.W. Cannon, Aldo Kafie and Jenny Schmitt for all of their help in making this happen!
Our first ever Dallas/Fort Worth event is this Thursday, March 11 from 6:00 to 9:00 PM at The Londoner Pub in Addison. We will have a private room upstairs and this should be a convenient location for people working around the DFW area. Click here for full details and to RSVP. We're up to 50 responses now, so this should be a great start to building a series of regular networking events in this area.  Special thanks to Walker Simmons for his help in getting this going!
Please pass these links along to any friends or colleagues that would also be interested in attending. The more people we can bring together, the better networking opportunities we can create for everyone.
Remember to keep an eye on the Event Calendar page for future networking events.