Recent Sports Business Poll Results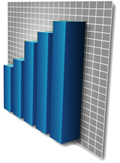 It's been a while since I published the results of the various polls that I run on this site, so now seems like a good time to do that.
What do you think of the HD display at Cowboy Stadium?
It's incredible! (42%, 35 Votes)
It's too big. (39%, 33 Votes)
No opinion. (11%, 9 Votes)
It's okay. (8%, 7 Votes)
Total Voters: 84
This poll ran back in October, when there was some controversy surrounding the size and location of the enormous screen in Cowboys Stadium. It's funny to see such a distinct and even split between those who love it and those who clearly do not.
How many sponsors will end their relationship with Tiger Woods over the next 6 months?
Less than 10% (35%, 26 Votes)
More than 50% (32%, 24 Votes)
Between 10 and 25% (18%, 13 Votes)
Between 25 and 50% (15%, 11 Votes)
Total Voters: 74
This poll ran for the first couple of weeks after the Tiger Woods controversy became public. It's funny to see how many people thought that the sponsors would stick by him, but as the trouble kept on piling up, it became too much for most of them. That's when those votes really started shifting to the 50%+ option!
What will be the top sports business story of 2010?
World Cup (26%, 22 Votes)
Collective Bargaining (24%, 20 Votes)
Tiger Woods (18%, 15 Votes)
Winter Olympics (11%, 9 Votes)
NFL vs. American Needle (8%, 7 Votes)
NBC-Comcast Merger (7%, 6 Votes)
NBA Free Agency (4%, 3 Votes)
Anti-BCS Legislation (2%, 2 Votes)
Danica Patrick (0%, 0 Votes)
Total Voters: 84
It seems like there are some differing opinions on what the top sports business story of 2010. The World Cup got about 1/4 of the votes, more than the other major global event of the year, the Winter Olympics. Many people recognize how big the collective bargaining issues are going to be to the sports landscape this year. And of course, there's still Tiger.
If you have an idea for a new poll, please use the Contact Us link at the top of the page to send me your suggestion!