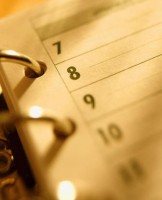 Have you been keeping an eye on The Business of Sports Event Calendar? If not, you should be. I'm going to start opening up the event calendar to include events beyond just our own networking event (of course, we happen to have two of those scheduled as well). Currently, we have four great events listed over the next four weeks:
The first two events listed are great opportunities for those looking to break into the sports industry. At the Phoenix Suns Sales & Service Symposium, attendees will have the chance to learn from Suns leadership and build their sales/service skill sets. They will also be interviewing for sales positions at the event. Meanwhile, the Philadelphia 76ers have put together a great lineup of local sports organizations that will be accepting resumes and interviewing candidates at their career fair.
The second two events are the next installments of The Business of Sports regional networking events. We just scheduled our 2nd Atlanta event for Wednesday, March 10 at 5:30PM, and our first Dallas event will take place the next day on Thursday, March 11 at 6:30PM. We've gotten anywhere from 50 to 150 attendees at our different locations, so these networking nights provide a great way to connect with other industry professionals in your region. You can click on the links above for full details and to RSVP.
Keep checking the Event Calendar page to see if there are any sports business events coming up in your area, and if you have an event you'd like to see added to the event calendar, please let me know through the Contact Us page.
Update: Last minute addition to the event calendar. This Saturday, February 27 – New York Knicks Tweetup and Social Media Panel. Click the link for full details.