Guest Post: Game Changer – Sports and Social Media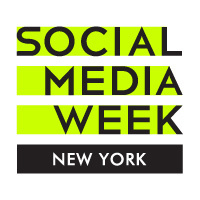 Today's post is courtesy of guest blogger Amanda Rykoff, a NYC-based sports fan, TiVo junkie and social media consultant. Amanda shares her observations, commentary and diatribes on these and many other topics on her blog, The OCD Chick. She is a former Director of Business Affairs at ESPN and previously hosted the ESPN podcast, "Play Ball! with Amanda and Melissa."  You can follow her on Twitter @amandarykoff. This post previously appeared on The OCD Chick.
Social media is literally a game changer in sports. It's leveled the playing field (pun most definitely intended), as fans can communicate directly with athletes. Social media has changed and is changing the way we receive, process, deliver and consume all information. Stories break on Twitter before they're picked up by the so-called "mainstream" media. Blogs make everybody – including fans – reporters to a certain degree. Access to news and information changes every minute. The line between "mainstream" media and blogs blurs each day. And the impact of the blogosphere cannot be underestimated. Just look at Deadspin, which has become as much a part of the sports vernacular as ESPN.
Given the monumental impact of social media both on and off the field, the New York Times presented "Unleashing Social Media on the Sports World", featuring the following panelists from a variety of perspectives in and around sports:
As noted above, the panel represented a variety of perspectives (a league, a blogger, a mainstream media sports writer, a businessman who runs a blogging network, and a fan). Personally, I would have liked to see at least one woman on the panel (attention powers that be: there are plenty of female sports writers and bloggers); there were many women (myself included) in the audience.
After brief opening remarks by each panelist, Gary V. immediately opened up the floor for a lively and engaging Q&A session (in which I was a willing and vocal participant – another shocker). What follows is my Tale of the Tweets from the panel. For a complete wrap-up and more detailed analysis, check out the outstanding post by Matt Wurst of 360i at the SWMNY blog.
The bottom line: thanks to the emergence of social media, the boundaries in the sports world shift every minute. The old model has been turned on its head. This represents a challenge for some, an opportunity for many, and an exciting time for all.
Keep reading below to see a complete "Tale of the Tweets" – live commentary via Twitter of the discussion panel.

Tale of the Tweets: Unleashing Social Media on the Sports World
I also picked up some good tweets from others who attended the panel:
From Jason C. Fry:
Thing I keep returning to at #smwnytsports — How do things change when most athletes are social media natives?
NHL's DiLorenzo has great warning for leagues re control at #smwnytsports — "No one roots for the shield."
From Dana Wagner:
NHL stance on social media is to create "rich experiences" not just promote websites. e.g. NHL Tweetups @NHLdilo #smwnytsports
People value effort. Athletes don't need to reply to every single reply/mention as long as it's clear they're making effort. #smwnytsports
Opportunity for brands to integrate with sports fans' conversation on Twitter during games. #smwnytsports