Super Bowl Winners and Losers – Sports Business Edition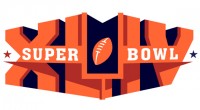 Time to recap the Super Bowl with a special Sports Business Winners and Losers breakdown. I'll also try to capture most of the questions I posed in my "Pre-Super Bowl Thoughts" post from Friday:
Winner – Drew Brees – An easy selection for the player that should make the greatest marketing leap because of the Super Bowl. He already got to give the trademark "I'm going to Disney World" line, and there should be many endorsements to follow (hopefully something a little more glamorous than Pampers).
Loser – Peyton Manning – Not that I expect his endorsements to drop off, but as one of the most marketable players in the league before the game, I don't expect Peyton Manning ads to get a lot of extra airtime this week.
Winner and Loser – Twitter and #SB44 – The Super Bowl completely dominated the Twitter-scape last night, showing its power to unite sports fans into one giant conversation. However, right after the play of the game (Porter's INT return), Twitter crashed, probably due to everyone wanting to comment on that play. That was bad timing for Twitter.
Winner – Bridgestone – Of all the big time presenting sponsorships that connect to the NFL, Bridgestone really seems to capitalize on their halftime deal. The Who also came through with a solid performance (although not on the level of Bruce Springsteen's from last year, in my opinion).
Loser – GMC – For a company that was supposedly the presenting sponsor of the biggest sporting event of the year, I still had no idea that they were involved except for the mentions on the NFL website.
Winners – CBS and the NFL – The game had a 46.4 rating and a 68 share, up 10% over last year's game and the highest ratings since Super Bowl XXI in 1987 (USA Today). In total, this represents almost 100 million viewers.
Winner and Loser – Bourbon Street – The drinks were flowing and the celebrations ran through the night, leading to a good time…for most. However, one individual ruined the night by firing shots from his gun that injured three others. This is not the type of celebrating that New Orleans needs.
Winner – Las Vegas – Based on how the line move throughout the two weeks, it seemed like most of the Las Vegas betting action was on Indianapolis. With the Saints' win, the casinos may have taken in quite a score.
Advertising Winners:  (Note: this is purely my opinion – I'm sure others will disagree, and that's fine. Leave your opinions in the comments!)
Google – A simple, effective and heart-warming ad that should have lasting brand value.
Doritos – Pretty funny across all their ads, and they did a great job building interest leading up to the game since the commercials are all based on fan ideas that were submitted and voted on through their website.
Denny's – Their two ads will have more impact on a company's bottom line than any other from this year.
Boost Mobile – A little anti-climactic after the recent build-up, but still a fun parody and something that should drive a steady stream of visitors to their site that they can convert to sales.
Budweiser – Pretty much the same staple of humorous ads like any year. I enjoyed the Voice Box ad the most, but the human bridge and house made of bud light cans were also strong entrants.
CBS – Normally I'm not impressed by a station advertising its own shows, but I thought their ads stood out this year and they made the most out of their spots.
Advertising Losers: