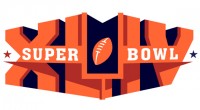 Super Bowl Sunday is just two days away, so I want to get some of your thoughts before the big game. Here are 10 questions to think about. Leave your answers in the comments below before the game starts, and then we'll do a recap on Monday!
What company do you expect to produce the best commercial? How about the worst? The most controversial (besides Tebow's)?
Will Tim Tebow's commercial be aired?
How will the actual halftime performance by the Who impact the value that Bridgestone gets out of their sponsorship?
Which presenting sponsor from the past two weeks got the greatest impact from their deal (McDonald's for the Pro Bowl, Bridgestone for the halftime show, or GMC Sierra for the Super Bowl)?
What player has the most to gain in terms of marketability and potential endorsement deals?
Will the NFL's #SB44 hash tag be the top trending topic on Twitter on Sunday?
How will the ratings compare to last year? Could we have a record viewership?
Which team winning would lead to the most merchandise sales?
How successful of a year has this been for the NFL as a whole?
Finally, who do you think will win the game?
Enjoy the game!