A Presenting Sponsorship That "Fits"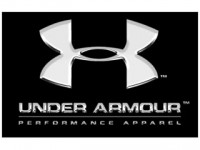 Yesterday I found out that Under Armour was renewing their deal with the NFL to be the presenting sponsor of the 2010 NFL Scouting Combine. This is one partnership that really offers an excellent and natural fit between the property and the sponsor.
From the very beginning, Under Armour has built their brand around the idea of high-quality apparel for peak athletic performance. This concept has been consistent throughout all of their various marketing platforms. In fact, Under Armour has rarely endorsed specific athletes, instead opting to focus on the imagery of intense workouts and competition. What event offers more coverage of talented athlete workouts than the NFL Scouting Combine? Their brand and apparel will be featured on every potential draft pick that participates in combine drills, and with the increased coverage of the event on NFL Network and NFL.com, the exposure level and overall media value should be even greater than last year (they already have a significant presence on the NFL's combine website).
A nice addition to this partnership is an increased level of activation leading up to the combine itself. Rather than being content with just media coverage, Under Armour is running a "Countdown to Combine" grassroots campaign in the Miami area. They're kicking off this campaign by creating a "combine-like" event for local high school and youth football players right after Super Bowl weekend. Local events like this will continue right up to the combine itself at the end of February.
It's good to see a deal like this between UA and the NFL. With such a strong fit between sponsor and property, both sides should see more benefit. If the deal was with a food chain, financial firm or some other disconnected industry segment, it would be more challenging to build a successful campaign around the event. That's not to say those deals wouldn't have been effective, but they would definitely require some creative approaches and extra effort to generate the same type of impact.