National Sports Forum 2010
The National Sports Forum starts this Sunday and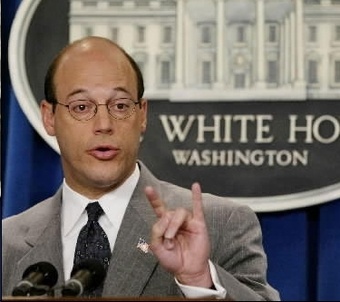 runs until Wednesday, February 3. Representatives from almost every major team and league will be in attendance for three packed days of breakout sessions, networking activities and presentations. In preparation, I've put together a list of which sessions I'm most looking forward to and why. If any of you are attending, please send me an email, or a DM on Twitter, as I'd love to meet as many TBOS readers as possible!
Sunday, January 31 – Case Cup competition: Some of you may not know, but I am a member of the final (for now) Sports Business MBA class from Arizona State University. Four of my classmates will be participating in the annual Case Cup competition. I am excited to cheer them on (silently) and hopefully go out on a winning note!
Monday, February 1 – Morning: After the General Session and Super Panel, the first round of Breakout Sessions start. The one I'm planning on attending is: 'New Media = New Opportunities: Using the Latest Communication Technologies to Generate Revenue.' It is a panel, and considering my current fellowship at Digital Royalty, I'm very interested in how the sports industry responds to and takes advantage of new media. You'll notice this as a theme throughout the week.
Monday – Afternoon: This session will be spent at 'The 3 Social Media Musts.' I see a lot of Top 10 lists, or articles about '20 things to do to improve your personal brand,' but three is a number I can handle. I still consider myself somewhat new to Twitter, and a total rookie when it comes to LinkedIn, so I think this session will be a good litmus test for my social media savvy.
Monday – Evening: One of the events I'm most anticipating is on Monday night. Digital Royalty is hosting a 'meet-up' at the ESPN Zone in Inner Harbor. We've put the word out through Twitter, Facebook and LinkedIn, as well as inviting our friends and colleagues. Anyone who will be in Baltimore is invited. Come out, have a drink, get an ESPN game card, and meet some of the dR crew (ie Amy and me).
Tuesday – Super Panel: Tuesday's Super Panel looks really interesting. Cal Ripken, Jr. and Kevin Plank from Under Armour are two of the guests. I'm excited to hear what Mr. "Iron Man" Ripken has to say. He seemed to play the game with such joy and passion, and was looked to as the penultimate leader. Kevin Plank has led Under Armour to amazing growth in a market that must have been intimidating considering how dominated it was by Nike and Adidas.
Tuesday – Morning Breakout: For this session, I'll be front row (if not backstage) for Amy's presentation on 'Social Media: The Bottom Line.' In the short time I've been with Digital Royalty, I've been really impressed by the amount of metrics and data that go into their social media campaigns and presentations. For anyone who works for a company that is trying to monetize social media, or who needs to justify to the 'higher-ups' the time commitment to do social media correctly, I think this is a must-see.
Tuesday – Lunch: Wow. Ari Fleischer. I'm really interested to see how many times the BCS comes up during his keynote speech. I have followed InsideTheBCS for awhile on Twitter, and feel a little like I'm getting sent propaganda, but regardless, this is an absolute lion in the Public Relations realm. I'm pretty sure there will be some worthwhile takeaways.
Tuesday – Afternoon: I'll be attending '7 Touches.' Besides Sports Business, I am also specializing in Strategic Marketing and Services Leadership at ASU. Ever since my first services marketing class, I have been hyper-sensitive to customer service, and how each and every interaction with a brand shapes the way you feel about that brand. Knowing that, I think customer service for teams and leagues right now should be a huge focus.
Wednesday: I'll be attending the "What Keeps You Up At Night" Super Panel. I especially want to hear what Kevin Payne, the President & CEO of DC United, has to say. I know they have had some on-going stadium proposal issues, and are facing ever-increasing pressure from new MLS teams. My ears will be tuned for his comments in particular.
Wow, just writing this has been a little exhausting, so I can only imagine what the actual four days will be like! I hope to see some of you there, and would love to hear what sessions you're most interested in attending…