Coke Zero and "Fannovation"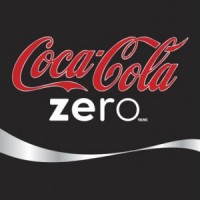 Last spring, I wrote about an interesting promotion that Coke Zero was running in conjunction with NCAA Basketball called "Taste the Madness." The idea was simple – fans were encouraged to submit their craziest fan videos supporting their school, and the best video would become part of a Coke Zero advertisement before the championship game.
This year, instead of another "video" contest, they are tapping into fan creativity in a different way. Every viewer has their own ideas on how they can improve their fan experience, but outside of their own circle of friends, they don't have a large platform to share their ideas. Coke Zero is using this concept to create a "Department of Fannovation" campaign where people can share their ideas on a large scale through the website http://www.cokezero.com/ncaa (you can also click here to watch a video on how the contest works).
The top 64 ideas will get entered into a "Brain Bracket" just like the traditional NCAA basketball bracket. Fan votes will determine the winner in each match-up until one idea is the crowned champion and receives the top prize of $10,000 and a trip to the 2011 NCAA Final Four. There will also be prizes for making the bracket itself and advancing to the Sweet Sixteen and Final Four levels.
For Coca-Cola, the goal is to connect the idea of innovation back to the Coke Zero brand and the way they "innovated" a new diet beverage that still mirrors the traditional Coke flavor. Doing this through a platform like the NCAA tournament, which has a very passionate and interactive fan base, has the potential to make a deeper brand impact among this particular consumer audience (and we know that sports fans are more likely to be brand-loyal consumers).