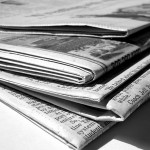 Yesterday was a long day, but for a very good reason. Our latest New York Sports Business Networking event was a big success. This was easily our biggest turnout, and we had a ton of great feedback (even saw a little buzz among friends in the Twitter world).  Thank you to everyone who came out – we organize these events because we feel like there is a need to help others in the industry connect with one another, and as long as that need exists, we're here to help!
Unfortunately, I don't have a lot of time to write today, but I want you to have your sports business fix, so here are some good articles I've seen over the past couple of days. Enjoy!
Also, don't forget to vote in our "Top Sports Business Story of 2010" poll to the right!