Thanks and Happy New Year!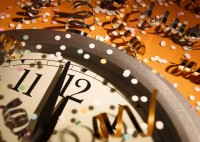 Wow, I can't believe 2009 is already over. This was the first full calendar year that the blog has been running, and it has just flown by. I'm so happy that you've all continued to read and support the website, and I am committed to putting out more quality content in 2010 and hopefully for years to come.
I also want to thank some of our great contributors from the past year. Their guest posts have added more insights and value to the site that I could possibly have done by myself. Here they all are…I hope I didn't miss anyone!
Thanks again, and I wish all of you a happy and successful new year in 2010! And if you live in the New York area, don't forget to RSVP for our first networking event of the year on January 13. Click here for all the details.