Top Sports Business Stories of 2009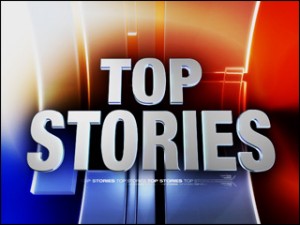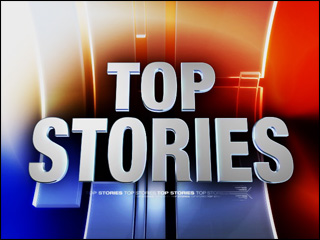 With 2009 quickly coming to a close, it's time to look back on the top five sports business stories of the year.
Honorable Mentions (in no particular order):

New stadium openings for the Yankees, Mets and Cowboys
2016 Olympics awarded to Rio
The passing of Myles Brand
Michael Phelps' image issues
ESPN's regional expansion efforts
Soccer making noise in the U.S.  (MLS expansion to Seattle and interest in U.S. National Team)
The NBC – Comcast merger
The tribulations of college head coaches (Mangino, Leach, Weis, Calipari, Meyer and more)
Top Five Stories of 2009 (in reverse order):
#5 – Performance Enhancing Drugs – These stories continued in 2009 with some very high-profile additions, most notably Alex Rodriguez, David Ortiz and Manny Ramirez. A-Rod and Big Papi were connected to previous failed tests (A-Rod admitted his guilt, while Ortiz denied it). Meanwhile, Manny become the most prolific player to fail a test during a season, leading to his 50 game suspension. While the initial response to these failed tests was very negative, especially in Rodriguez's case, it seems like much of the negativity has subsided. In fact, Manny Ramirez seemed to suffer no public repercussions outside of his lost salary during the suspension. Maybe baseball is finally starting to get past the PED issue.
#4 – Famous Athlete Returns – Michael Vick and Brett Favre both "returned" to the NFL under slightly different circumstances, but both became major stories. Vick's return really created a divide among sports fans, with some feeling that he should never be allowed back in the NFL while others felt he deserved a second change. Ultimately the Eagles gave him that chance, and Vick became a polarizing figure in Philadelphia. On the other end, Favre's back and forth about un-retiring and ultimate decision to sign with the Minnesota Vikings was a national obsession by the sports media and arguably the biggest story of the 2009 NFL season. The Monday Night game between the Vikings and Packers set a viewership record, and his impact on ticket and merchandise sales has been tremendous. And I almost forgot about Lance Armstrong's return to compete in the Tour De France, making cycling relevant again in the U.S.
#3 – The Twitter Explosion – Who knew that you could make such an impact in 140 characters or less? Twitter has become a must for all levels of sports communications. We saw everything from players leaking news (Kevin Love's tweet about McHale leaving), inappropriate messages leading to suspensions (Texas A&M and Larry Johnson scandals), social media policies from almost every league and news outlet, multiple companies attempting to aggregate and monetize content, and much more. Twitter has arguably created the most direct way for leagues, team and athletes themselves to connect with and communicate with their fans.
#2 – The Phoenix Coyotes Saga – Between all the moving parts (NHL, Gary Bettman, Jim Balsille, Ontario, Glendale, Jobing.com Arena, Jerry Reinsdorf), this was quite the story. Hockey has clearly not done well in the desert, particularly after the move from Phoenix to Glendale. The team filed for bankruptcy, and Balsille was ready to step in and save the team…as long as he could move them to Hamilton, Ontario. The NHL refused, the league and Balsille went to court, Reinsdorf wanted to but the team but changed his mind. This story is still not resolved, but something has to be done soon to save this franchise.
#1 – Tiger Woods – Do I really need to expound on this one? I would say that the sports business year closed with a bang, but that pun is borderline inappropriate. In the last couple of weeks, this has become the overwhelming top story of 2009, and it could easily be the top story for 2010 as we witness the complete fallout, from lost endorsements to his overall impact on the PGA Tour. What a story, and what a year!