Moving Forward with a Losing Team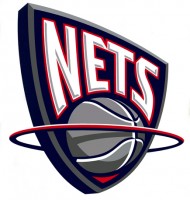 The New Jersey Nets are currently suffering through a historically bad start to their season. Seventeen games, seventeen losses and a fired head coach is a tough stretch to say the least. While the goal of the business side of the franchise is to generate a profit regardless of the product on the court, there is no doubt that this type of situation can be very damaging to the organization. In particular, the Nets have several factors they must overcome:
A very poor product on the court, arguably the worst in the league
Operating in a very crowded market with many sports and entertainment alternatives
A weak mass transit system that doesn't let them tap into the New York audience
The fact that the team is moving to a new building in a new city in the near future
A complete shift in management as Bruce Ratner sells the team to Mikhail Prokhorov
With these hurdles standing in their way, what can the Nets do to keep the business moving forward while the team performance does not cooperate?  Here are a few ideas, some of which the team has already implemented.
Market basketball and the NBA without focusing on the Nets – The team has already done this with one of their earlier ticket package incentives that gave buyers reversible jerseys featuring players on the other teams. They can take this further by openly promoting the best opponents that are coming in to town over the coming weeks.
Focus on specific games instead of the entire season – If you think about trying to sell all of the remaining games, it can be quite an overwhelming tasks. So focus on specific games and opponents that give you the best chance to succeed and concentrate your sales efforts on those dates.
Discounted pricing – While cutting prices doesn't fix the underlying problems, it does open the product up to a wider audience. Since the team isn't a draw, the buying decision for consumers comes down to what form of entertainment they want to see. In order to compete with options like going to the movies, the price need to be comparable. This approach can also be achieved through special "family packs" that combine tickets with food and merchandise for a fixed low price.
Connect with season ticket holders – The worst potential impact of the team performance is the eventual loss of season ticket holders. Every effort needs to be made to maintain relationships with these customers through this tough time, as they are still the biggest source of ticket revenue. Give them additional free tickets to share with friends, reward them for referrals and let them take part in game experiences so that they still get the most value and enjoyment out of their season tickets.
If you were in charge of sales and marketing for the Nets, what would you do right now?