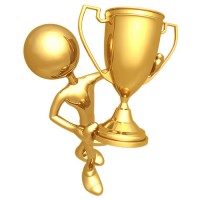 Here are the three winners from last week's book giveaway contest!
Congratulations to each of our winners. Please use the Contact Us page to send me your mailing address so I can send you each a copy of Donald Dell's latest book, "Never Make the First Offer (Unless You Have To)." In total, we had thirty entries across the three different entry methods. Thank you to everyone that participated, and if you didn't win, you can still pick up a copy of the book at www.donalddell.com.
Meanwhile, if you have a product to promote and you are interested in sharing something with our readers, please use the Contact Us form to send me your information, and hopefully we can put together something that everyone will enjoy.