Sports Media and Technology Tweets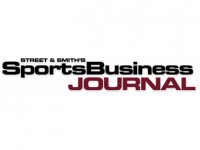 The 11th Annual FSA Sports Media & Technology conference, hosted by the Sports Business Journal, is taking place today and tomorrow in New York City. Unfortunately, I was not able to attend this conference, but on the bright side, a lot of the conference attendees are sharing some of the best ideas and comments through the Twitter hashtag #sbjsmt.
Here is a live stream of all of today's conference tweets. Enjoy!