Sports Careers Saturday – Follow-Up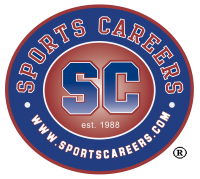 Time for this week's edition of Sports Careers Saturday, one day early!
Career Tip from Mark Tudi: Commitment and Follow-Up – Simple Words, Simple Meanings
I have attended a number of trade show and career fairs across the country where I have met hundreds of people who desired employment in the sports industry. I appreciated their enthusiasm and desire. All of them told me that either they were going to call or send their resume to me. Few individuals followed through.
There are many reasons for this kind of behavior. One may be that they found a job. Others probably deal with being timid, thinking that they don't want to bother the individual. Or my favorite " I forgot to write down their information." Then the most common, procrastination; taking too long to do something and allowing the moment or opportunity to pass.
The best way to deal with the excuse of forgetting is to make sure that you write it down in your calendar and then complete the task. There are hundreds of reasons why we procrastinate. Whatever the reason, the person who we didn't follow through with has formed an opinion of us. That opinion is usually a negative one.
Human behavior is such that we do the things that immediately give us the highest amount of satisfaction. That's why calling a friend to setup a golf game gets done before finishing that 24-page school report. To overcome this behavior we need to decide which event, in the long run, provides us with the most satisfaction or moves us closer to accomplishing our goals. Being committed, doing what you say your going to, is just that. You see the end in mind of what really matters most to you.
The next time you tell somebody that you are going to do something, write it down and follow through in a timely manner. With follow-up like this, not only will you surprise a lot of people but ultimately you will achieve what matters most to you.
Four Hot Jobs of the Week:
Sports Careers offers weekly, monthly or yearly subscriptions that provide full access to their career resources and job listings. Visit www.sportscareers.com for more information.