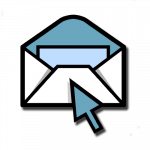 At this point, everyone should understand how important it is to integrate social sharing links into any web-based campaign. These links provide an easy mechanism for fans to share the message with others and hopefully create a viral-like distribution for the campaign.
While I completely agree with this approach, I just saw an interesting report from Marketing Sherpa on the most common ways that people share links with friends and family. Take a look at the chart below: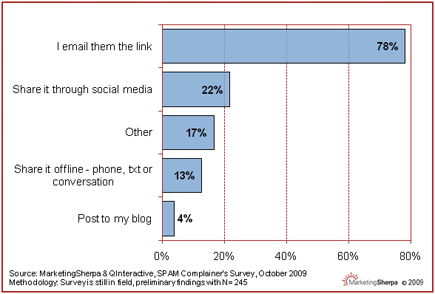 The primary link sharing method of choice is clearly still email.  This is about 3.5x the number of percentage of people that share links via social media. Unfortunately I do not have a chart that shows the results of this question over time, but I'm sure that the social media percentage has increased as Twitter and Facebook grow in popularity.  In spite of this, for the time being email is still the king of link sharing. So don't forget to include an "Email to a Friend" link with the rest of your sharing options and encourage your fans to email your links to others – they will probably be more likely to respond.