Interactive Marketing at Marquette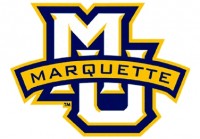 Marquette University has taken a very creative approach to selling their season ticket and mini-plans that goes beyond a straight sales pitch. They worked with Row27 Studios to creating a new website that combines team-generated and user-generated content with both a contest and ticket sales information to create an interactive fan experience.  You can visit the site at www.marquetteminiplans.com.
The website displays a 3D rotation of different videos, including game actions clips, interviews with the team (some of which are VERY funny), and placeholders for user-generated videos. Some of the videos are grayed out and will be activated over time, giving fans reason to keep visiting the site. Everything is tied together through a contest, which you can learn about through the links at the bottom of the site. There are prizes based on accumulating points, and you can gain points by creating an account, uploading videos, finding a hidden video, sharing with friends via email or social networking (Twitter and Facebook), and purchasing a ticket package.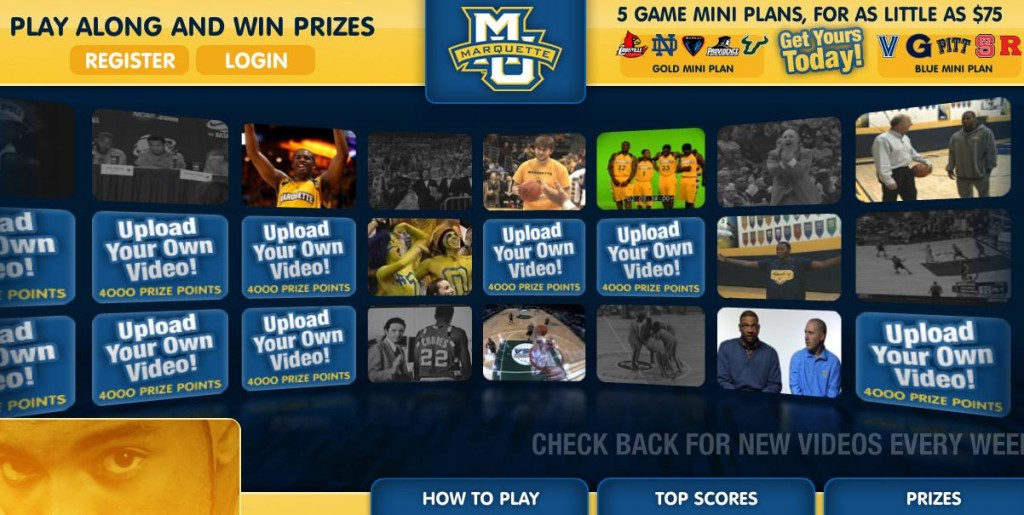 I'm not a Marquette fan (I'm actually an alumnus of a rival Big East school), but I've already visited the site multiple times to see the different types of videos that they've created. I'm sure that the school's fans will really respond to this promotion. I love the interactive elements and how they encourage and reward the site visitors to share the link with others. This is a great alternative to a typical online ticket sales or marketing campaign.