Guest Post: Crowd Management Meets Social Media
Today's post is courtesy of guest blogger Steve Koss.
Social Media, Crowd Management & Security at Stadiums Empower the Fans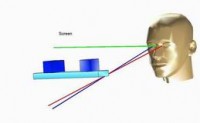 The real action of the sports business occurs in the front and back of house operations for the event at a stadium. The action on the field is the entertainment for the fans with the players being the gladiators engaged in the competition of the game. When you pack a venue with 60,000 plus fans, the ability to control and react to an incident is critical. Social media is fast becoming an added event staff member at venues.
We are seeing another transformation and evolution in crowd management at venues. The hand radio and cellular technologies had an impact on venue operations, but social media will impact the front and back of house operations in ways we could not have imagined in the past.
Social media is allowing fans not only to experience the game on the field; the technology is allowing the fans to control their environment in their specific sections in the seats. Fans can simply send a tweet or text message to the venue command center to allow the event security staff to take effective action. The NFL used a text messaging system during the Super Bowl this past year to report fan behavior issues, allowing security to address the problem at an early stage for quick response.
Crowd management and security at venues will see vast technology breakthroughs with social media playing a vital role. The Human-Robot Interaction project that allows robotic-type technology to mimic some human behaviors underway at Bristol Robotics Laboratory in England has huge implications, such as safety, crowd flow, manpower analysis, design and construction cost. Just think of an eye-tracking system employed at venues that allows robotic-type sensors to estimate the gaze of its human fans and infer their "state of mind," like intention and focus, and instantly alert the command center for "correct" action by security or event management.
Moreover, such technology can be employed to scan crowds and provide warnings when those crowds reach critical-mass levels. This could create safer venues and transform crowd-management activities. Improving business processes and increasing revenues, such the ability to instantly place a message on the scoreboard or send a Twitter message to increase food and merchandise per caps, will be a real-time social media activity.
To survive and be competitive in the sports business environment, organizations have to make innovation a top action priority. For breakthrough business solutions to be found, you will need to "get out of the box" and be a problem solver. The simplest and most powerful way to awaken the creative part of your brain is to imagine how social media can be more than just a marketing force. Imagining can create a new reality with social media in extraordinary ways, driving revenue, improving business processes, empowering the fans and mitigating risks at sports venues.
Steve Koss has an extensive venue and sports background improving business processes and delivering innovative solutions that drive front and back of house business results. You can follow him on Twitter at @SteveKoss.