Sports Careers Saturday – Preparing for the Interview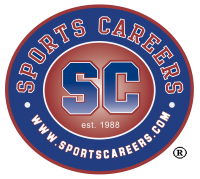 Time for this week's edition of Sports Careers Saturday!
Career Tip: Preparing for the Interview
They want to see if you have the right stuff. It's okay to have butterflies. Most people do, even if they don't admit it. What you do to get ready at this point is crucial to increasing your chances of success.
I'm talking about the interview and how to best prepare for it. Most people don't like the stress that interviews cause. However, this is part of the game. If you know what you're trying to sell, you will already be holding some of the cards.
Your goal is to be clear, concise and to the point. When they ask questions like, "Tell me about yourself," don't start rambling and giving too much information. What the employer is looking for is what you can bring to the table.
A better way to answer this would be give them four words that accurately describe what they are looking for such as, hardworking, loyal, trustworthy and enthusiastic. You will need to have explanations to go with the descriptions.
The reason you need stories is it make the information come alive. They have already read your resume so now they want to know the real insight into you. Think of stories that will make you stand out in an employer's mind so you can give yourself a step up in getting into the big leagues!
Five Hot Jobs of the Week:
Sports Careers offers weekly, monthly or yearly subscriptions that provide full access to their career resources and job listings. Visit www.sportscareers.com for more information.