Five for Friday – October 9, 2009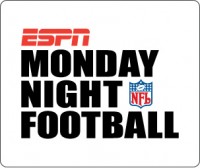 On this week's edition of Five for Friday, we'll discuss some of the most (and possibly least) watched professional football, a unique take on Olympic sponsorships, the fan's role in the economic model of sports, and whether or not we will see golf in Rio in 2016.
1.  Favre attracts cable's largest audience – People were expecting this week's Monday Night Football match-up between Favre's current and former team to draw a large audience, and they weren't disappointed. A whopping 21.8 million viewers tuned in, setting a record for a cable television broadcast and creating a nice windfall for ESPN in this early season episode.
2.  Against All Odds, UFL Kicks Off Tonight – On the opposite end of the spectrum, the UFL officially launched their inaugural season last night when the Las Vegas Locomotives defeated the California Redwoods. The league started up with only four teams, so there won't be a lot of UFL football this year, but they plan to add two more teams next year. Click on the link to read a quick interview between Darren Rovell of CNBC and Frank Vuono, the COO for the UFL.
3.  Why Olympic Sponsorships Aren't Effective – This is an excellent guest blog post on the Harvard Business Blog by Kim Skildum-Reid of PowerSponsorship.com. She covers many different points, including the strategic and legal challenges from ambush marketing efforts, the struggle to enforce exclusivity, compliance with Olympic standards, lack of flexibility, and fan engagement.
4.  "Fans as Inputs" Series – The Sports Economist has written a couple of very interesting posts recently, discussing another way of looking at fans as part of the economic equation of the sports industry. The most straight forward way to look at fans is purely as consumers, since they are the people buying the product.  However, there is no arguing that fans also have an impact on the game itself, whether its creating a better (or worse) fan experience, impacting team performance through vocal support, or maybe even influencing referee decisions. As such, they also need to be looked at as an "input" into the sports product.
5.  Golf looking like it has less of a shot of making Olympics – Back in August, the IOC voted in favor of adding rugby and golf to the list of Olympics sports. However, it now seems like golf may be held back from the 2016 Games in Rio. There is concern that Rio is not the best location to debut golf, since it is not very common in Brazil. There will be a formal presentation today in Copenhagen, featuring PGA executives and athletes, which will be followed by a formal vote.