Recap from the Relay Sports Sponsorship Symposium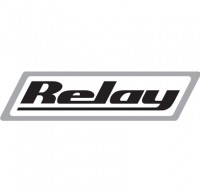 Today's post is courtesy of guest blogger Tyler Tumminia, Vice President of Marketing and Operations for The Goldklang Group.
I was only able to get away for one day to attend the 7th annual Sports Business Journal Relay Worldwide Sports Sponsorship Symposium. It was worth just being there for the day to witness Mike Principe of BEST announce to us that we were being fed an exclusive and Nike was partnering with Michael Vick (the room went completely silent) only to find out the next morning that was not the case (he must have forgotten that Darren Rovell of CNBC and other countless reporters were in attendance). However, let that not overshadow the wonderful speakers of the event and wide range of topics discussed.
Of course we all expected to hear about the economic recession and the increased pressure to quantify ROI, but it was music to my ears to hear how major brands are focusing their attention to digital and social media. Dan McHugh, Vice President of Media Sponsorship for Anheuser-Busch talked about how digital media is playing a much bigger role in sponsorship and marketing and now more than ever, they are focusing how they can increase beer sales. He mentioned that they have decreased their exclusivities in team-based partnerships from 84% to 54%.
The audience was polled during a panel discussion on what our marketing budgets look like for next year and although I would refrain from sending in the clowns just yet- the survey showed 34% of attendees (major sports brands in the room) were anticipating slightly increased marketing budgets for '10. Flat budgets represented the second place response, and slightly down came in third.
Sarah Robb O'Hagan, CMO of Gatorade, gave a interactive and fun presentation of their new "G" campaign. She was very engaging and described their thought process on expanding their market base to include non-traditional athletes and how the G campaign was intentionally aimed at confusing the consumer first, to get them to engage with their company, and to find out what the message of their campaign was about. As a result, they experienced an unprecedented amount of attention and website traffic. As Sarah mentioned, they were successful in making younger consumers feel that it's cool again to drink Gatorade and that it's no longer your "grandfathers drink." She also shared with us that Gatorade has shifted their focus on where they are spending marketing dollars, with 16% of the pie going to digital media this year, echoing the emphasis on digital media as a tool to market in 2010.
In general, the panel discussion emphasized that in the coming year marketing budgets need to engage the fan, and the experts feel the way to do that is through using digital media to seek more efficiency and direct communication with your fan base and consumers. The conference was helpful to marketers who perhaps are confronted with internal resistance from companies they represent. It armed us with assurance that digital media is not going away anytime soon, that apprehension to new avenues of communicating your brand message will only leave you scrambling when others are capitalizing. I would be more than happy to share other insights and observations regarding the conference. Feel free to connect with me anytime.
On a personal note, I got a chance to meet Walt "Clyde" Frazier. I asked to take a photo with him and commented on his sky blue suit and matching cowboy boots. I also mentioned that he had the best line of the conference thus far when he said in his speech that he dresses this way because he has "disdain for the mundane." Believe it!