The Business of Sports on LinkedIn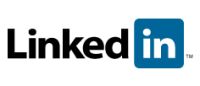 In order to help build a community around the people who visit this site and attend our networking events (including last night's New York event, which was our biggest one yet), I created a new LinkedIn group appropriately called "The Business of Sports." I encourage all of you to become a part of this group – click here to join today!
Also, I'm going to try and do my best to keep this group focused on sports business. A lot of other sports-related groups on LinkedIn have become so large that they are hard to sift through to find valuable content and discussions. I hope that the members of this group will use this new group as another tool to make valuable connections and generate on-topic discussions related to sports business.
Finally, for those of you that prefer Facebook to LinkedIn, we still have The Business of Sports Facebook Fan Page, which is now up to 350 fans. If you have any questions about either group or if you have ideas that can make them even better, please let me know. Thanks!