Sports Careers Saturday – Maintaining Your Network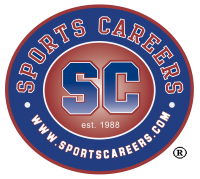 Time for this week's edition of Sports Careers Saturday!
Career Tip: The Power of Maintaining Your Network
Almost all the literature I have read about networking goes into detail regarding the necessity of expanding your network. Always building your network base. Former President George Bush made it a point to contact ten new people a week. Now, I won't sit here and discount the theory because, well I believe in it, however, somebody just asked me the other day, what do you do with all the older contacts? What about the necessity of renewal?
This inquisitive individual wasn't talking about those contacts you've made that are putting on a few more candles each year, she was talking about the contacts made a few years ago, last year or even those made during your last convention. Well, it is just as important to stay in touch with those you met as it is to stay strive to meet new ones. Dr Peter Titlebaum said it best during a Sports Careers Conference, "try to send a little something to a contact you've made. It could be a funny comic strip that reminds you of a conversation, it could be a business article, a book title you recommend, anything. It can even be a short e-mail saying hello." The point Dr Titlebaum is making is that just staying in front is enough to maintain the "mind share" with the individual.
When the time comes to conduct business, get advise, or even get some help from your network, if you managed your network properly, people will remember you and be more willing to listen. Of course, you can only manage the contacts that are in your network, so you should also spend time growing our network. Reach out to industry leaders, schedule informational interviews, and attend networking events like the ones put on by The Business of Sports. Building and maintaining your network is the key to lasting success in the industry.
Five Hot Jobs of the Week:
We also have an internal posting for a virtual internship with this site. Click here for the details on the position and instructions on how to apply!
Sports Careers offers weekly, monthly or yearly subscriptions that provide full access to their career resources and job listings. Visit www.sportscareers.com for more information.