From Russia (to New Jersey) With Love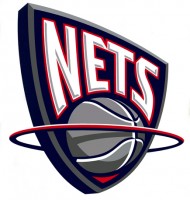 It looks like Mikhail Prokhorov, the richest man in Russia, is going to buy an 80% stake in the New Jersey Nets from current owner Bruce Ratner.  He will be the first team owner from outside North America for the NBA, and the first "Russian billionaire" to take hold of a team in a big-four U.S. league. So what does this actually mean for the Nets? Here are three of my takeaways:
1. Any doubts about this team moving to Brooklyn should probably end. Yes, the team has continued to run into multiple roadblocks, but Prokhorov is also purchasing a large percentage of the Barclays Center and the Atlantic Yards project as part of the team purchase. The potential value of this team is really based on their ability to get into the new facility in the better NY market, and he would not be spending the money without being confident in that future value. You're going to see this project move quickly now, especially with a three month deadline to break ground (otherwise they'd lose their tax-exempt bond financing arrangement with New York and Barclays could back out of the naming rights deal).
2.  The previously thrifty Nets will probably start spending more on players, and I doubt they will care about the luxury tax threshold. I'm saying this based on the behavior of other Russian team owners from other sports, particular European soccer and Russian women's basketball. Roman Abramovich owns the Chelsea soccer club and Alisher Usmanov has a large stake in Arsenal F.C., and both have shown a willingness to spend money on players, particularly Abramovich. Owners from Russian women's basketball teams have been willing to spend a lot of money to bring over the best players from the U.S. and other countries. The common trend is spending money on top talent to do everything they can to win. I'd expect the same strategy from Prokhorov.
3.  Prokhorov believes that this will increase the popularity of the NBA in Russia, and I agree with him. The game has been growing there over the past few years, and now the fans in one of the largest international markets will have a team they may identify with more. U.S. teams have gains popularity in foreign markets via foreign players (Seattle Mariners, Houston Texans, etc), so maybe an owner can have a similar effect.