Sports Careers Saturday – Interview Follow Up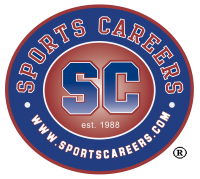 It's time for this week's edition of Sports Careers Saturday!
Career Tip: Interview Follow Up
You just finished your interview and of course followed up with a thank you note. The next step is to sit back and wait for some sort of confirmation. During this stage of the game patience is the key to success. Do not rush into anything, you may present yourself as being desperate in such a manner. However, there are a few things that can be done in order to ease the pain.
First, get as many details as possible about the contact process. If the interviewer tells you to expect a call you in a week, try to get a specified day of the call.
Secondly, ask if you can contact the interviewer if this time frame has come and gone, your call will be more of a friendly reminder in this situation.
Lastly, if the response will be mailed to you try to find out when this might be postmarked; this will give you a window to work with.
Remember, you will probably have to wait in most cases, so be prepared by asking the right questions.
Five Hot Jobs of the Week:
Sports Careers offers weekly, monthly or yearly subscriptions that provide full access to their career resources and job listings.  Visit www.sportscareers.com for more information.