Friday Sports Commercial Recap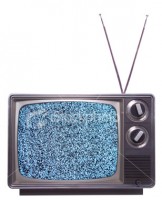 With last night's start of the 2009 NFL season, a noticed a few new sports-related commercials for the first time. So instead of the typical Friday news links, I wanted to share a couple of these ads and learn what you thought of them.
1.  Sears – "Brett Favre Cold Feet" – By far, the funniest commercial of the night (watch it for yourself). Seats gets a lot of credit for capitalizing on the Favre retirement/unretirement story, which dominated the NFL preseason. However, in a weird way, the commercial goes against the rest of their Blue Crew ads, where they're trying to show how easy it is to purchase an expensive item at Sears. A little bit of a disconnect on the message here.
2.  Head & Shoulders – "Troy Polamalu Interview" – Another strong humor-driven commercial. Considering how Polamalu is know for his long hair (along with his football talent), I'm surprised it took so long for an ad to be built around his hair. Head & Shoulders is a great fit for this type of ad.
3. Budweiser – "Tailgate Approved" – This is another ad in Budweiser's "Tailgate Approved" campaign. The pitchman approach is a funny, but a little over the top (nothing new for Budweiser about that). The problem to me is that there is little attention focused on the Fan Cans in this ad, which is the basis of their tailgate-focused campaign.
So what did you think of these ads in terms of their effectiveness and connection back to their brand and product?