Forbes NFL Franchise Valuations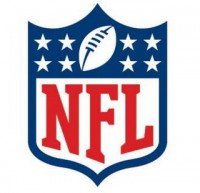 Forbes recently released their annual list of NFL franchise valuations. Here is the list in order from most (Dallas at $1.7B) to least (Oakland at $797M) valuable:
Dallas Cowboys
Washington Redskins
New England Patriots
New York Giants
New York Jets
Houston Texans
Philadelphia Eagles
Tampa Bay Buccaneers
Chicago Bears
Denver Broncos
Baltimore Ravens
Carolina Panthers
Cleveland Browns
Kansas City Chiefs
Indianapolis Colts
Pittsburgh Steelers

Green Bay Packers
Miami Dolphins
Tennessee Titans
Seattle Seahawks
Cincinnati Bengals
New Orleans Saints
Arizona Cardinals
San Diego Chargers
St Louis Rams
Buffalo Bills
San Francisco 49ers
Detroit Lions
Jacksonville Jaguars
Atlanta Falcons
Minnesota Vikings
Oakland Raiders
Not too much of a surprise to see the Cowboys, Redskins, Patriots and the New York teams in the top five. Here are a few other interesting observations from the Forbes report:
Houston Texans:  The youngest team in the league is all the way up at #6. They do have the most valuable naming rights deal in sports and the Houston economy is holding pretty strong, allowing the team to raise ticket prices without losing fans.
Losing Value: The Raiders and Lions experience the two largest dropoffs in value relative to last year, which is consistent with the turmoil those franchises have gone through in the past 12 months. However, the 3rd biggest dropoff was the Colts! (5% drop in value). The reason behind this isn't very clear.
Minnesota Vikings:  The Vikings have tremendous brand value within the NFL, but the Metrodome is one of the oldest stadiums and really hurts the team's ability to drive new revenue streams.
Debt:  The bottom three teams in terms of debt/value ratio are the Jets, Giants and Lions, which makes sense because of the new stadiums (and in the case of the Lions, the lower team value). Surprisingly, the Dolphins are next on the list, maybe because of lower operating revenue in two of the past three years.
The Forbes article offers more detailed looks at each team, discussion on the impact of the recession and previous years valuations. This is great information and I'd recommend digging through all of it!