Sports Careers Saturday – September 5, 2009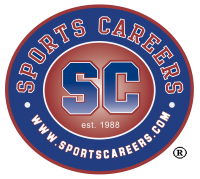 Welcome to the 2nd weekly installment of Sports Careers Saturday, featuring a new career tip from Mark Tudi and five hot job listings courtesy of SportsCareers.com.
Career Tip of the Week – Informational Interviews
"I know I could get a job if I only had a network in the industry. They always say it is not who you know but who knows you". Sound familiar? A conversation you might have had this past weekend in fact. Well, might I suggest that you dedicate yourself to conducting a few Informational Interviews.
Informational Interviews can be a great way to develop your network. These interviews allow you to find out key information that will ultimately lead to your success in your job search. Asking key questions regarding daily work experiences will shed some light on the responsibilities and duties you will have to be prepared to perform when you apply for a position. A different line of questioning will show you the career track that your interviewee took in order to get to where they are today. This information can help you plan your career track or at least help you discover new possibilities.
The informational Interview will be a great asset to your job search. The experience will only enhance your knowledge about the industry. And, if conducted professionally, at the end of the interview you should have a new contact in the industry.
Five Hot Jobs of the Week
Sports Careers offers weekly, monthly or yearly subscriptions that provide full access to their career resources and job listings.  Visit www.sportscareers.com for more information.