Sports Business Five for Friday – September 4, 2009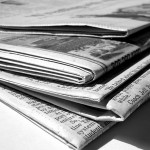 It's been a busy week in the sports industry, so here are a few of the most interesting stories in this week's "Five for Friday."
1.  NHL's Coyote Ugly Courtroom Battle Continues – Jim Balsille still wants to own the Phoenix Coyotes and move then to Ontario, bidding $212.5 million for the franchise. The other team owners still do not want Balsille in the league. The federal bankruptcy court was supposed to make a decision on Balsille's bid, but that decision has now been delayed. The team auction is still supposed to take place on September 10, and there are two other prospective bids, but each is well below Balsille's offer. Will Balsille's bid be allowed?  We have about 5-6 days to find out.
2.  Richardson's sons exit in Panthers shocker – In a surprising announcement, both Mark and Jon Richardson, sons of Carolina Panthers team owner Jerry Richardson, announced their resignation on Tuesday. Each brother ran one side of the house (sales vs. operations) and apparently there were some differences of opinion in how to run the team, leading the elder Richardson to ask both sons to step down. Mixing business and family can be a difficult proposition, and many NFL teams are still family-run. Jerry Richardson is back to being actively involved in running the franchise, and they hired a new team president, former TCU AD Danny Morrison, the next day.
3. The NFL Reveals its Social Media Policy – After all of Chad Ochocinco's statements about finding a way to tweet during a game, the NFL put out their official policy on social media. Basically, players, coaches and other staff will not be able to update personal media outlets starting 90 minutes before the game starts up through the end of the post-game media interviews. In addition, credentialed media members will not be allowed to use these services to provide updates or descriptions of any game in progress. It may seem like the league is being a little narrow-minded, but I'm sure the teams are happy to have this rule, keeping the players and staff as focused on the game as possible.
4.  The NHL Players Union Dismisses Its Director – Paul Kelly was dismissed from his role as NHLPA Executive Director earlier this week. This came as an unexpected move to Kelly, who has held the post for less than two years. In addition, multiple other NHLPA employees resigned this week over the decision to dismiss Kelly, including Glenn Healy, Director of Player Affairs. There are rumors that the decision was based on Kelly attempting to access private transcripts of players-only meetings, but this has not been confirmed as the reason.
5.  LSU Promotes Facilities with Cribs Segment – I love watching creative new video campaigns, so I really enjoyed this 7-minute "Cribs" video produced by LSU. It really shows off their incredible facilities, and also includes footage that features LSU partners Muscle Milk, Nike and Everlast. This well-produced video simultaneously acts as both a marketing and a recruiting tool, and by releasing it through YouTube, it has been viewed over 180,000 times in just over a two-week span.