Networking Event and Live Broadcast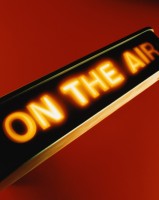 I have two special announcements to share with you today!
1.  We've scheduled our next Business of Sports New York Networking Event! It will take place on Tuesday, September 29 from 6:30pm to 9:30pm at a location to be determined (somewhere within walking distance of Penn Station).  This is the evening before the Relay Sports Sponsorship Symposium starts, so if you're coming into town for that conference, make sure to spend some time with us first!  Click here for the event details and to RSVP.
2.  Tomorrow (Tuesday), September 1 at 7:30pm EST (4:30PST) , I will be holding my first official live Ustream broadcast, affectionately dubbed "The Business of Sports Live!" The show will run for 30 minutes and should feature a special guest call-in to help me discuss some current events in social media and sports (I'll update this post once the guest details are confirmed). We will be taking questions live through the Ustream chat and Twitter, so please visit my new Ustream channel tomorrow at 7:30pm EST (or go there now and RSVP). And if you can't attend live, I'll make sure to have video and audio recording available soon afterwards.
Update: It's been confirmed. My guest for tomorrow's first live broadcast will be Peter Robert Casey (twitter.com/Peter_R_Casey).  Peter was recently featured on ESPN.com when the news came out that he received a credential and press row access to live tweet St. John's basketball games this year. We'll talk about this story along with more on his background, sports social media policies and of course, your questions!