Five for Friday – August 14, 2009
Over the course of this past week we have had some of the most interesting sports business stories of the year. We have seen plenty of Michael Vick and the Philadelphia Eagles' decision to sign the quarterback, Rick Pitino admitting to an affair outside his marriage, and the New Jersey Nets decision to give away jerseys of star NBA players who do not play for their franchise. We also caught wind about the NHL's decision to use virtual advertising this next year and we want your prediction for how many blackouts this upcoming NFL season will bring. Here is your "Five for Friday."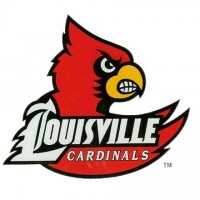 1. Admissions could hurt Rick Pitino endorsements – On Wednesday evening Rick Pitino apologized to University of Louisville fans, players, and recruits for his decision to have an extramarital affair six years ago. During Wednesday's press conference Pitino made it clear that he plans to stay at Louisville as long as he is still wanted as a coach. Questions loom whether the university will keep him, what effect his extramarital affair will have with recruits, and how this could affect endorsement deals with not just Pitino but with the university as a whole. What do you expect will result from all of this?
2. Virtual signs to invade NHL sightlines in upcoming season – NHL teams and television networks continue to look for new opportunities to gain advertising money and have recently decided it is time to try virtual signs. These high-tech signs have been placed on blank walls or flat surfaces in other sports leagues and are unique since only viewers from home are able to see them. To be honest I did not know or even recognize that these virtual signs existed in other sports because they do such a remarkable job designing these signs and placing them to look like they are real and physically present at the stadium.
3. How Many NFL Blackouts Will We Have This Season? – It is a great question to ask. How many games will not be broadcast locally on television or on DirecTV this upcoming year due to the home team's inability to sell out that particular game? Over the last four seasons the average has been a total of 38 games a season. Do you think this number is heading down or up this year?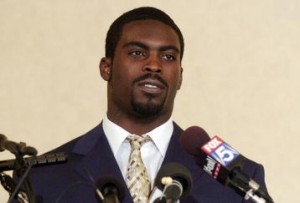 4. Michael Vick Vows To Help End Dogfighting – This past Sunday on 60 Minutes, Michael Vick spoke out and told the world that he will now be an advocate to help stop dogfighting. He continued on to apologize once more for all that he has done wrong and admits that he was at fault for running an illegal dogfighting chain. Later this week CBS Sports' James Brown who interviewed Vick commented that he felt Vick's apology was sincere and that he was deserving of another chance on the field to prove so. Now keeping in mind that Vick has officially signed a short-term contract with the Philadelphia Eagles and that the NFL is giving him another chance, do you think we will ever see Vick land a solid sponsorship agreement in the future? The Eagles think Vick will be a positive face for preventing animal cruelty in the community.
5. Nets Make Stars of Opponents – The New Jersey Nets marketing department understands that basketball fans enjoy watching a single player dominate. That is why for the upcoming season the Nets will be giving fans who purchase two ten-game ticket packages five reversible jerseys that include a star player from an opposing team on one side. The reasoning is that with Richard Jefferson, Jason Kidd, and Vince Carter missing from the Nets lineup and with no other star players around in their own organization, the Nets feels they should embrace star players who will be visiting New Jersey to play their youthful team.