Conversation with Rob King, Editor-in-Chief of ESPN.com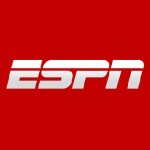 Last week, news came out about a new "Twitter policy" being implemented by ESPN.com. It started with a tweet from Ric Bucher, followed by lots of speculation, and then information on the actual guidelines was released on TheBigLead.com.
Last night, I had the chance to talk with Rob King, Editor-in-Chief of ESPN.com, about this policy and the relationship between ESPN.com and social media.  I wasn't able to do a full podcast recording, but here are some notes and quotes from our conversation that I thought were really valuable:
On the new guidelines:
The recent guidelines are meant to be a starting point for the company, because there was nothing in place with regard to how ESPN personalities were using Twitter, blogs and social media, and this seemed like the right time to put something in place.
These channels are viewed as a "valuable opportunity to relate with our audiences" and it is regarded "as a form of important programming and publishing," and as such, the focus on the guidelines is less on prohibiting content and more on how social media should be used.
The desire is to disseminate news on ESPN platforms, but continue to converse with and engage with fans through other platforms such as Twitter.
There is an additional challenge as a media company in balancing the opportunity to broadcast a personal message versus a company message, so "even in the instance of a 140 character message sent along through a cell phone, we're in the position of representing something a lot larger" and they wanted to make sure everyone is aware of this.
On driving users to ESPN.com vs. reaching out to them in other locations:
ESPN realizes that the conversations often occur outside of the ESPN.com platform, and still wants to engage users in those ways.  As such, there's been an increased focus on using blogs, optimizing the site for search engines and a partnership with YouTube for video content.
ESPN has also worked with a company called CoveritLive to integrate with live Twitter conversations, which was used in the WNBA All-Star Game and Sunday night's game between the Yankees and Red Sox. This let users engage with ESPN through the website or Twitter, whichever they preferred to use. There are plans in place to use this again during ESPN's coverage of the PGA Championship.
On the reaction to the new guidelines:
Internally, there was a large follow-up call to review the policy, which helped clarify things and created a lot more understanding. Some questions might still come up as to what content is "breaking news" and where the content can or should be shared.
There was an "appropriately passionate" initial response from the public. Rob received a lot of thoughtful feedback, and it showed how much people cared about ESPN and how passionate they are about their sports coverage.  Most of the negative public reaction died out in less than a day, once people saw the policy and learned more about it.
"If there's a great story here, its that people clearly expressed the notion that they enjoy connecting with our talent or our contributors in a way that was immediate, that was direct, and that was ongoing through the course of the day."
I want to thank Rob for taking the time to talk with me.  You can follow Rob on Twitter at twitter.com/rfking.