Sports Marketing Poll Results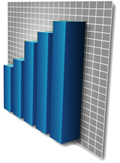 I'm sure you've all noticed that I always have a poll running on the right side of the page. If you haven't already, please vote! I try to change the poll every couple of weeks and the results can be quite interesting. On that note, here are the results from a recent poll on sports marketing and social networking. Remember, the more people participate, the more valuable the results will be, so please vote!
Which online service is most effective for sports marketing?
Twitter (59%, 61 Votes)
Facebook (39%, 41 Votes)
MySpace (2%, 2 Votes)
Total Voters: 104
This poll ran back in April and May, but for some reason I never posted the results.  As you can see, a majority of the respondents believed that Twitter was a more effective marketing tool than Facebook or MySpace.  More and more, people have been won over by Twitter's potential, which makes it even more surprising that some sports organizations have recently put more restrictions on its usage.  ESPN has just released a new internal policy that could cut down on some content from ESPN personalities, and several NFL teams have implemented restrictions on both the media and their own players.
Even with the current focus on Twitter, it is nice to see that a large percentage of people still believe that Facebook is the most effective of the three.  They still have a much larger user base, and the statistics also indicate they have a larger percentage of active, engaged users.  Any sports organization's marketing plan must include both of these communication channels.
Finally, it seems like it might be time to cut bait on MySpace.  I personally believe MySpace is too cluttered and hard to manage for it to be a very effective tool.  Additionally, a large percentage of MySpace users also have a Facebook account, with many abandoning their MySpace accounts entirely. MySpace may have had the "first mover advantage" in the social networking space, but that advantage has now faded away.
If you have an idea for a new poll, please use the Contact Us link at the top of the page to send me your suggestion!