Sports Business Five for Friday – July 31, 2009
We have a great "Five for Friday" lined up for you folks today which includes a story of Anna Rawson and her attempt to sell sex on the LPGA tour as well as the return of Michael Jordan to Gatorade. We also have news on a new Twitter for NBA players, the potential fall of David Ortiz, and more advertising tricks from the NHL and NBA.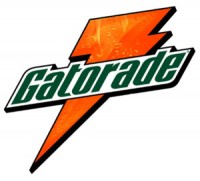 1. Ailing Gatorade Calls in Michael Jordan – What is your move as a company who was previously successful but is now facing elimination? Well as Gatorade knows, your move is go back to those founding roots that helped your company blossom to begin with. Gatorade has been facing tough times as of recent and decided this summer that it was time to go back to the bread and butter of  their older marketing campaigns, Michael Jordan.
2. Hot on Heels of Twitter, NBA Players Make LifeCasting 'Next Big Thing' – If the 2008-2009 season of the NBA was a season of an all out Twitter competition, then the 2009-2010 season could bring some competition on Ustream. Usteam is a platform among many others that allows you the opportunity to live steam anything you can record. NBA players began using this medium a couple of years back but more recently it has become the next greatest technology based tool for them to digitally interact with their fans.
3. NBA, NHL soften stance on jersey ads – Starting this upcoming season the NBA will allow teams to sell ad space on their teams' practice jerseys. Deputy Commissioner Adam Silver explained, "We are operating a diverse business all around the world. The sponsored game jersey is a well-established practice in other countries. Ultimately I think our fans will come to accept it." John Collins, COO of the NHL, said for the right price their league will even consider ads on game jerseys.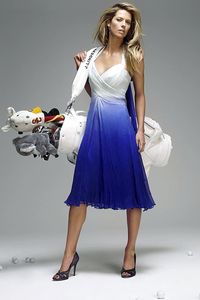 4. Anna Rawson Can Fix the LPGA – Anna Rawson's average tournament round is above 73 and as a professional golfer that is not very impressive. Then how is it that she is gaining national exposure for the LPGA tour you may ask? She is doing so by way of her looks and personality. Rawson has gained the media's attention of late by first with her looks and then by voicing her opinion. She recently told ESPN that if she was the head of marketing for the LPGA that things would be very different. Each golfer would tee off to their own personal song of choice like in baseball where each home team hitter has a song played as they approach home plate. What she has to say about how to increase the sport's fan base is surely interesting, but it may seem offensive to others. Here is a quick video clip of Rawson from a recent episode of ESPN's E:60.
5. 'Big Papi' Was One of the League's Most Marketable Players – Next to Derek Jeter, David Ortiz was one of the easiest players for MLB to market in the past. He was a slugger, he won championships, he was a clutch hitter, and he had that smile that fans want to see from a hero. To put it simply he was a complete package. Now with reports released that he tested positive for illegal performance enhancing substances in 2003, his image and the ability to easily market him could all go down the drain.